James' Journal
12th January, 2009. 10:54 pm. Sign of the times

I wish I'd seen this before Christmas. The Comments are pretty good...
17th December, 2008. 10:13 pm. Phat Knits!




More here.
31st October, 2008. 10:36 am. That whole Russell Brand/Jonathan Ross mess

This is probably the most sensible thing I've read about the whole Brand/Ross/Sachs affair...

http://www.guardian.co.uk/commentisfree/2008/oct/31/bbc-jonathan-ross
3rd October, 2008. 10:48 pm. Debate flowchart...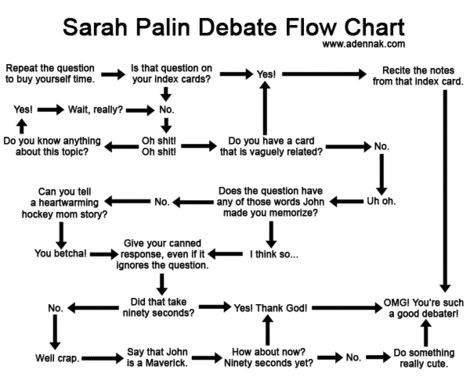 2nd October, 2008. 8:33 pm. Seems familiar...

http://www.dilbert.com/fast/2002-07-24/
7th September, 2008. 8:58 pm. Palin for President!

No not that one...


(

this oneCollapse

)
6th September, 2008. 10:28 pm. Angels and Demons

A series of questions and answers regarding the use of antimatter in Angels and Demons by Dan Brown.

http://public.web.cern.ch/Public/en/Spotlight/SpotlightAandD-en.html

Not news but I'm impressed that CERN manage to constrain themselves enough not to include

Is Dan Brown a fuckwit?
Why yes he is.
5th September, 2008. 11:30 pm. :-O

:-O
2nd September, 2008. 7:23 am. Yay for evolution

http://www.newscientist.com/channel/life/dn14094-bacteria-make-major-evolutionary-shift-in-the-lab.html

also the following link was good

http://www.newscientist.com/channel/life/dn13620-evolution-24-myths-and-misconceptions.html

and this was pretty interesting too

http://www.ncseweb.org/icons/
1st September, 2008. 3:53 pm. Separated at birth?



(

The cover of the Weekend section from the Guardian reminded me of something...Collapse

)
Back A Page